Your Customers are Waiting
Website Design and Management

Your website is the first impression on a potential customer or employee. Professional web design is the key to fueling your organization's growth, image, and marketing ROI. Marquee Media + Marketing's website design team will create an all new, custom website that reflects your vision and mission, elevates your brand, and achieves your growth objectives. Our team of IT professionals build and maintain our websites using WordPress. This gives us the flexibility to manage or rebuild an existing website as well as provide the ability for our clients to access the content if they so choose. Whether it's a simple small business site or a complex eCommerce design, our team can handle it all.
Domain Names
The domain name of your website is used to identify your organization online and is an important part of your business' overall brand image. This element of your website will impact the success of your site in almost every area, particularly when it comes to search engine optimization (SEO) and social media marketing (SMM). Selecting the right domain name has a tangible effect on site traffic, and here at Marquee Media + Marketing, we can assist in optimizing every part of your user's web trafficking experience. In addition to targeting keywords, you also need to consider the "brandability" of the domain. Our web and creative team will guide you to the best available domain name for your business; helping to drive traffic to your newly branded, clean, efficient and stylish website.
Search Engine Optimization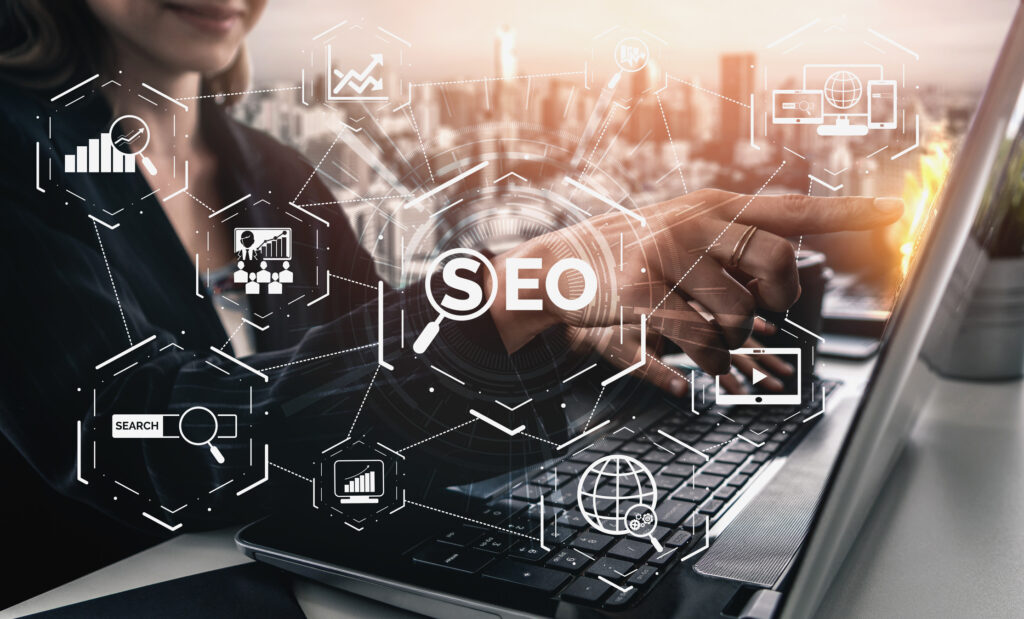 What is SEO?
Search engine optimization (SEO) is the process of optimizing your website to capture traffic through organic search results. When someone searches for information on the major search engines such as Google, Bing or Yahoo (Yes, the latter are still around), the top results are based on their relevance, brand trust and popularity.
Why is SEO Important?
As a majority of search engine users only click on the top five returns, the goal of good SEO is to get your business near the top of those first page results. Good SEO practices on your website will increase your site's credibility, boost traffic flow, improve user experience and propel you ahead of your nearest competition.
Oasis Counseling Case Study
The Situation
Oasis Counseling was looking to improve their website and also increase their lead generation process.
The Solution
Marquee Media + Marketing proposed the development of a new website that would better engage potential clients. By adding a contact form in the header area of each page, Marquee was able to get potential clients to reach out sooner, with less click through.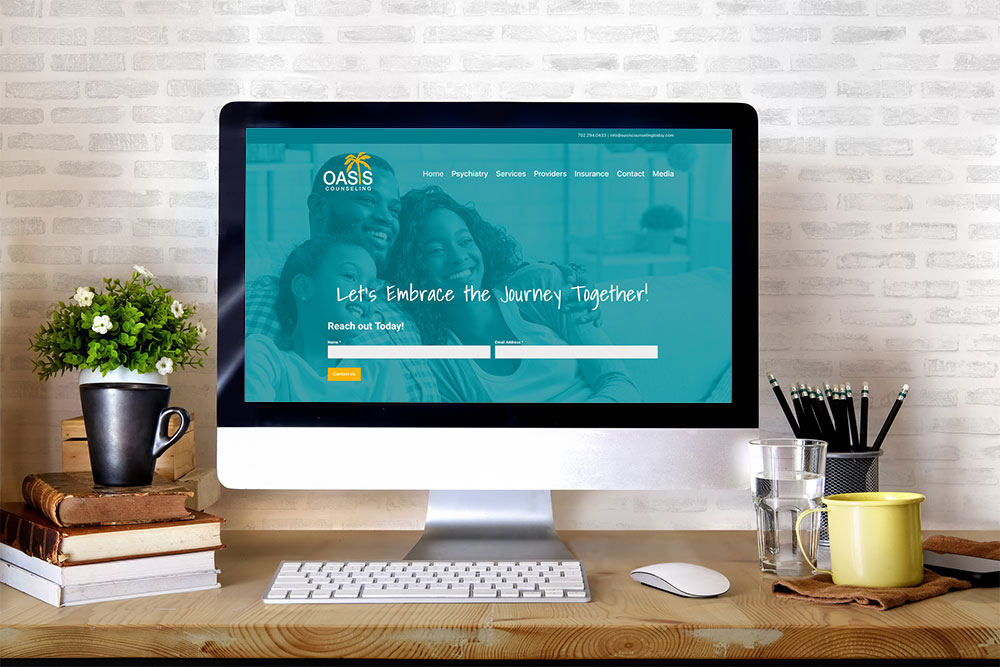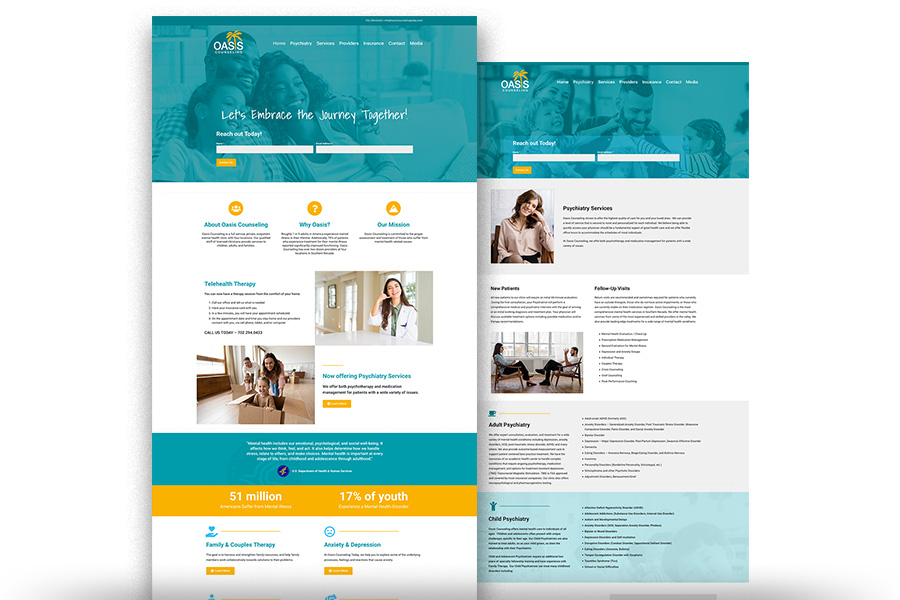 Increased SEO Performance
During the development process Marquee Media + Marketing wanted to increase the websites SEO output. By adding more inbound and outbound links and increasing informative content, our web team was able to better position Oasis Counseling in organic web searches.
Adventure Vegas Case Study
The Situation
Adventure Vegas came to Marquee Media + Marketing as a new Tours & Attractions business in Southern Nevada. They needed a responsive website that allowed for growth and flexibility while integrating booking capabilities.
The Solution
Marquee Media + Marketing proposed the development of a responsive website that is designed to be easily modified by the business owner.